TOP > Discount tickets

Ticket
Only here, and get the discount tickets that do not fall into the hands ! Please bring up to print to Higaku Ginreisou.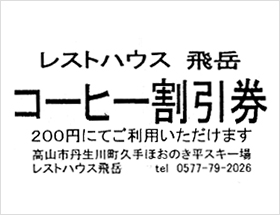 Coffee ticket 43% OFF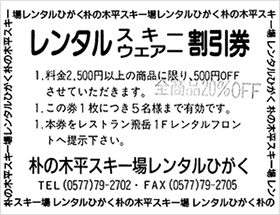 Rental fee 20% OFF
*Lift tickets with a plan , family plan , additional wear such as single item with the group plan will be added at 20% OFF of additional goods .